ALFA TOPOGRAFIA EN LIMA
Lima, 13 de febrero 2012
2012 SOUTH Group Dealer Conference of Latin America was successfully held in Lima, Peru from Feb 13th to 18th. 50 guests from 25 companies, 17 countries of Latin America participated in this conference. During the week, dealers interacted actively and shared their experience, perfectly interpreted the theme of the conference: Exchange, Cooperation, Win-win.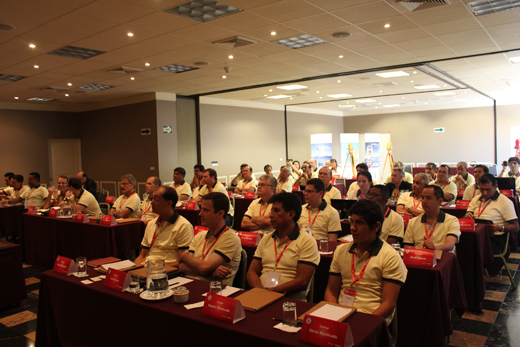 The conference started at 9:00 am of Feb 13, all the dealers were dressed in SOUTH T-shirt.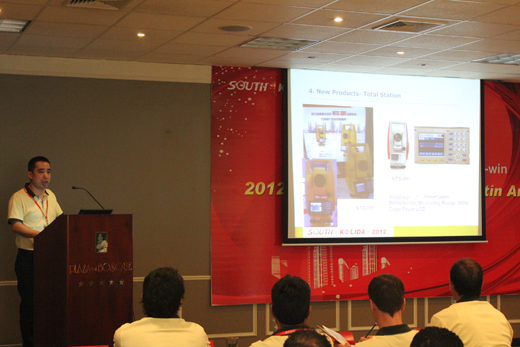 General Manager of International Business Division of SOUTH Group Mr. Han Yao made a presentation on SOUTH export business summary, new product introduction and outlook for the future development.
l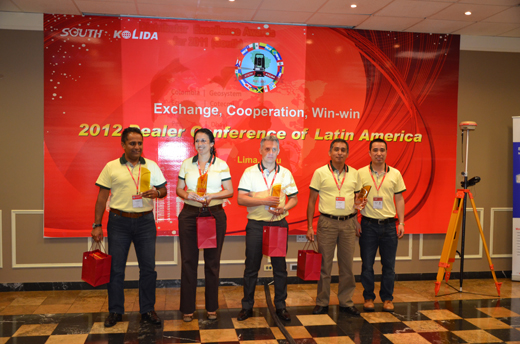 Dealers who had excellent performance in 2011 were awarded at the conference and all the dealers received souvenirs from SOUTH.
l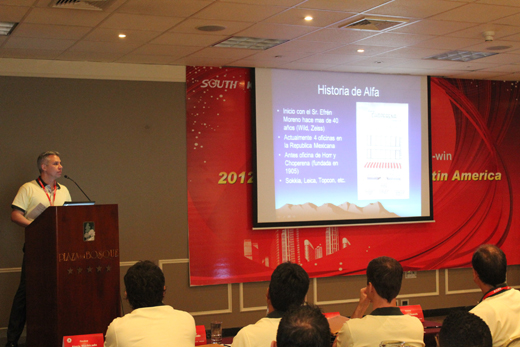 Mr. Luis Moreno from Mexico shared his experience of being SOUTH dealer for almost 10 years.
l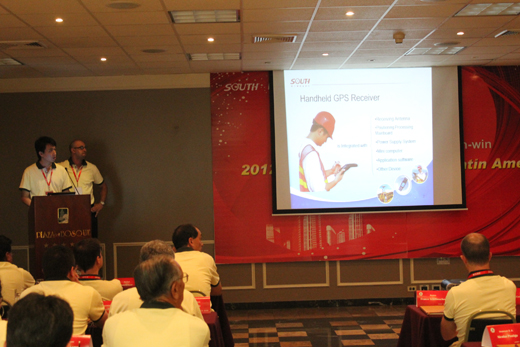 Brand Manager of SOUTH Group Mr. Andy Lau introduced SOUTH RTK and Handheld GPS.
l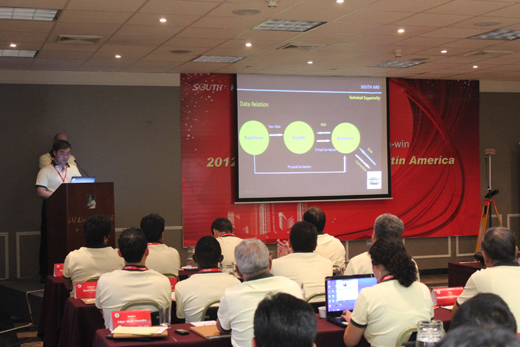 Technical Manager of SOUTH GPS Support Team Mr. Max Hu introduced SOUTH CORS and software.
l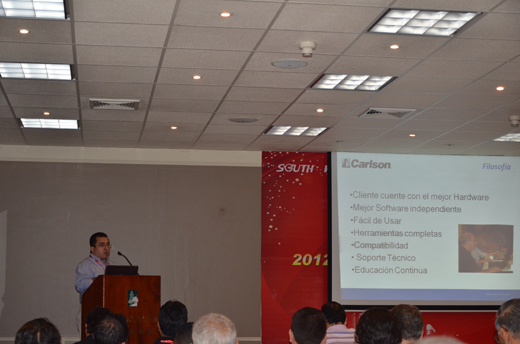 SOUTH Dealer from El Salvador, Mr. Carlos Betancourt, who is also the Regional Sales Manager of Carlson, explained Carlson software and its application in SOUTH GPS and total stations.
l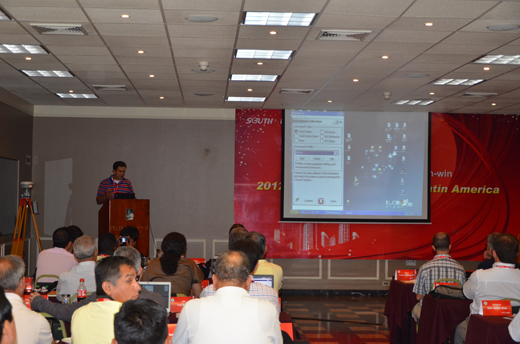 SOUTH Dealer from Puerto Rico, Mr. Ricardo R Delgado, showed the compatibility of FIELD GENIUS and SOUTH GPS / total stations.
l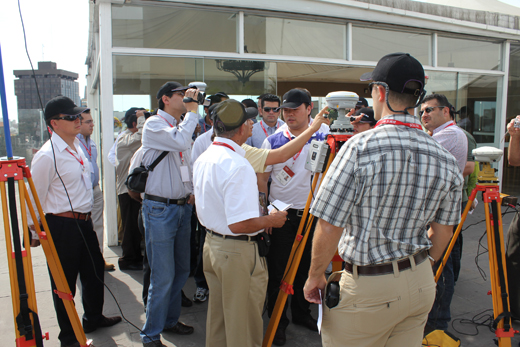 l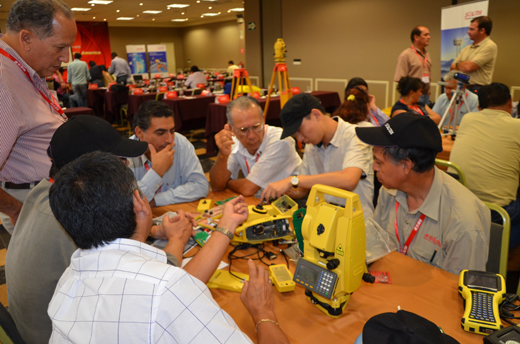 After the conference, a 3-days training were held on RTK / CORS operation and total station repair.
Dealers all gave high praise to this conference, expressing their confidence of long-term cooperation with SOUTH. Intention orders of 600pcs total stations and 120pcs RTK were placed during the conference.
l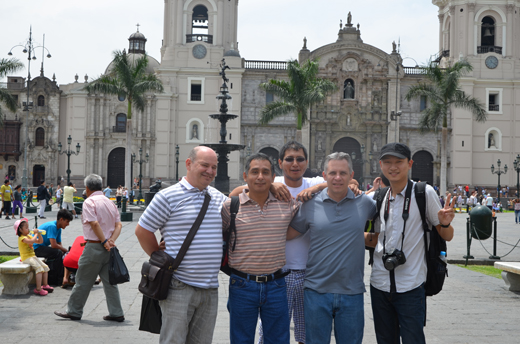 On Feb 18, SOUTH organized sightseeing in Lima City for all guests, beautiful scenery and valuable friendship became good memories in every one's mind.