ALFA TOPOGRAFIA EN EXPO NACIONAL FERRETERA
Guadalajara, septiembre 2012
The 24thExpo Nacional Ferretera 2012 had been held successfully from Sep. 6 to Sep. 8 in Guadalajara, Mexico. With a history of 24 years, this exhibition has gained world famous as the most comprehensive directory of products and services of hardware, electrical and construction markets in Latin America. More than 1400 companies and 65 thousand visitors had attended this Exhibition. Expo Nacional Ferretera has become one of the most important trade fair of the continent and a magnet for anyone who wants to enter the promising Latin American markets.
SOUTH and our native distributor attended this Exhibition and displayed our newly Handheld Distance Meters, ACL& AEL Crossline Laser products, some popular Total Stations and GNSS products. During this exhibition, many exhibitors visited SOUTH stand, and expressed their interest in SOUTH products. Similar to surveying industry, SOUTH is opening a new front in laser measurement tools market in Latin America area.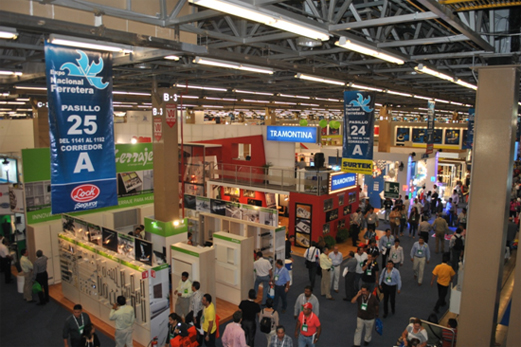 A Blink of the Exhibition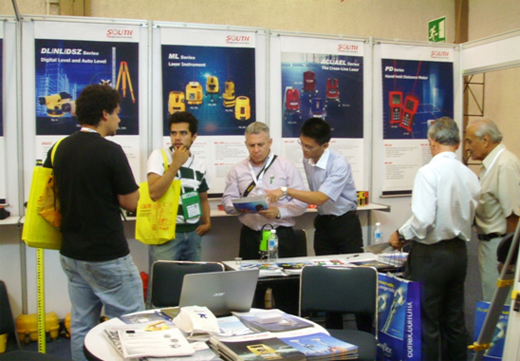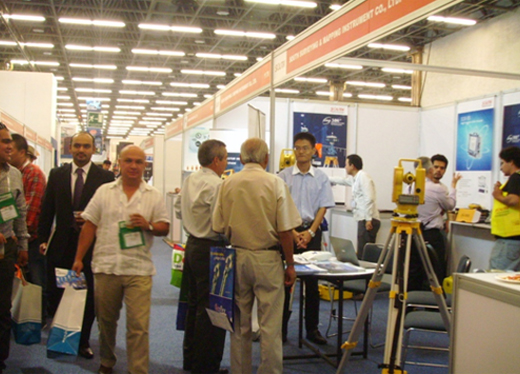 SOUTH Products are very popular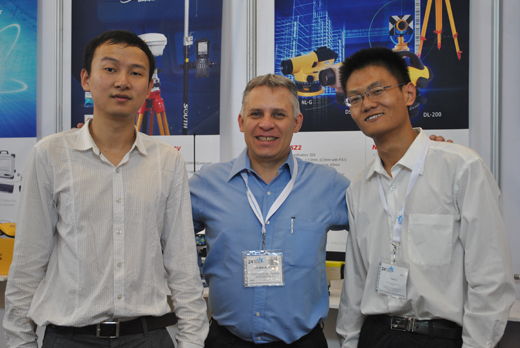 SOUTH Exhibitors and Native Distributor.