ALFA TOPOGRAFIA EN BOGOTA, COLOMBIA
Bogota, mayo 2014
From May 26 to 28, SOUTH Group 2014 dealer conference of Latin America was successfully held in Bogota, Colombia. This is the 3rd time we met all the partners in this region after the last 2 conferences held in Peru in the year 2010 and 2012. More than 50 guests from 19 companies, 15 countries attended this conference.
In the morning of May 26, conference was started with the welcome speech by the host----local dealers Mr. Felix Pinto and Mr. Edgar Mendoza. After that, Mr. Han Yao, SOUTH General Manger of International Business Division, delivered a speech on the new development of SOUTH company.
In the following Awarding Ceremony, dealers who had outstanding performance in the last year were awarded. Every company attended the conference got a Memorial Award----Golden Horse. This year is Horse year in China, the gift from SOUTH predicts luck and fortune for everyone.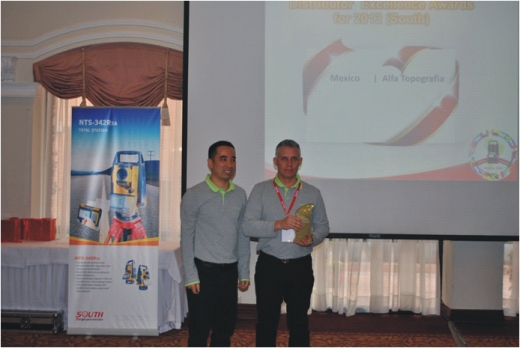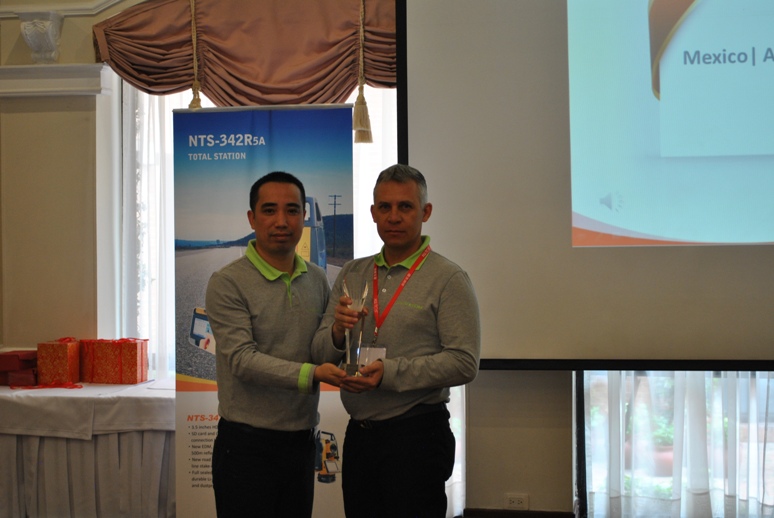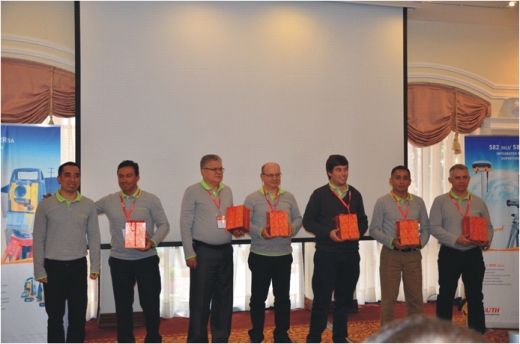 The winners of Dealer Excellence, Mr. Luis Moreno from Mexico and Mr. Edgar Mendoza from Colombia were invited to share their experiences on promoting SOUTH RTK and GIS data collector.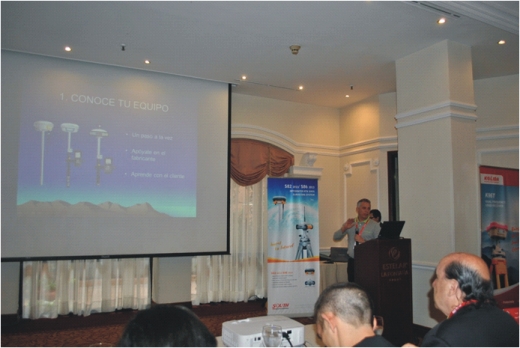 Then in the New Product Release section, GNSS Manager Henry Lee and Brand Manager Andy Lau introduced SOUTH new GNSS and optical products in details, including 500m and 1000m reflectorless total stations, new Windows total station, robotic total station…etc. Dealers were amazed at the new technology SOUTH achieved and were quite confident that it will help to enhance our competitiveness in the market.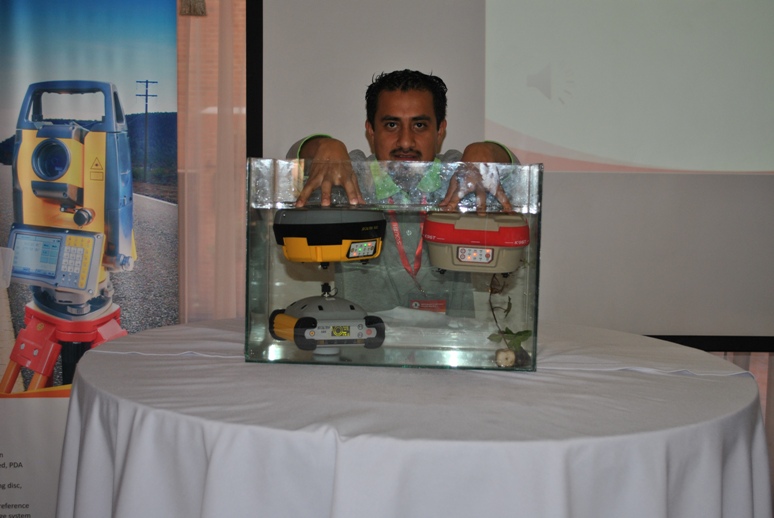 On May 27 and 28, various technical training were held according to dealers' questions, including total station repair, GNSS operation and data collecting software Field Genius introduction (by Mr. Jose Ramirez from Microsurvey).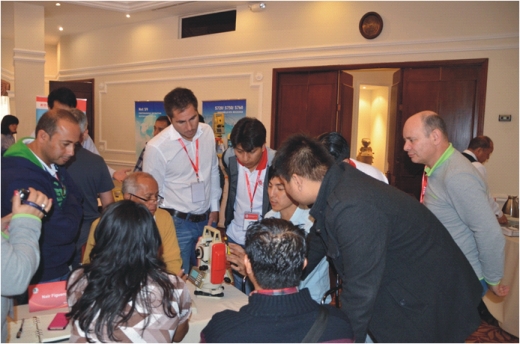 After the conference, a typical Colombian Chivas bus tour was arranged for the participants to the most famous scenery spots in Colombia--- Catedral de Sal and Mountain Monserrate. With the good Latin Music on the bus, everybody danced and enjoyed the wonderful time.